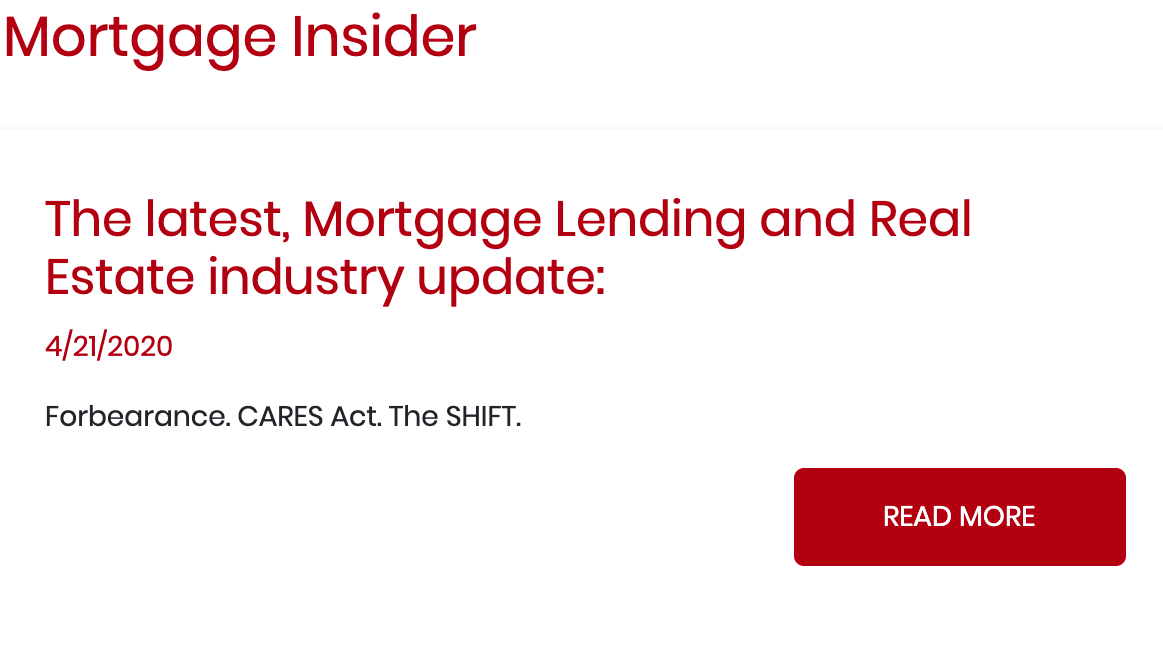 Keller Mortgage during this SHIFT!
KM is continuing to lend through this turbulent time, while balancing market risks!
KM is here to refinance to lower payments, consolidate higher interest debt, or to receive cash-out to reduce the impact of the financial hardships created by the COVID-19 emergency.
KM is turning FULL FREE Underwriting Pre-Approvals around usually within the day, and holding rates at near all-time lows.
Month to date, Keller Mortgage has locked hundreds of millions of dollars for clients & our average locked rate has been under 3.5%!
The Latest, Mortgage Lending and Real Estate Industry Update
Overviews for Forbearance under the CARES Act:
Forbearance allows the borrower to pause payments, however, repayment is expected in full over time.
Some lenders have tightened lending standards because of forbearance because the loan servicer must still make payments to the bond holder.
Servicers must reserve cash, limiting cash available to loan.
Therefore, mortgage companies are less willing to lend to "riskier" borrowers. Interest rates are low for well-qualified buyers.
As updates become available, we will update here with new standards, etc. Expect some announcements with Gov't loans this week.